Squash is one of the easy veggies to grow in your garden or backyard. Squash can be grown easily in most of the regions of The United States.
In this article, you will know everything about how to grow squash, varieties of squash, growing stages, and harvest period. Before heading towards how to grow squash let us first know about its varieties.
Varieties Of Squash
Squash comes in many varieties which can be grown both in summer as well as winter. Few popular varieties of winter squash are as follows
Winter Squash Variety
Winter squash comes in dozen varieties, it can be kept for months after harvesting as it has tough exterior.
Butternut Squash
Butternut squash is a popular pick for cold weather dishes like soups and risotto. It comes in a shape of a bulb with tan yellow skin and orange fleshy pulp. Its taste is similar like pumpkin, sweet, and nutty. It grows on a vine and its taste becomes sweeter and richer as it gets ripe.
Spaghetti Squash
Spaghetti squash is the most trendiest among all the varieties. It has got shredded flesh that is the reason it is called as spaghetti squash. It is one of the healthy substitution of pasta, with low carbs.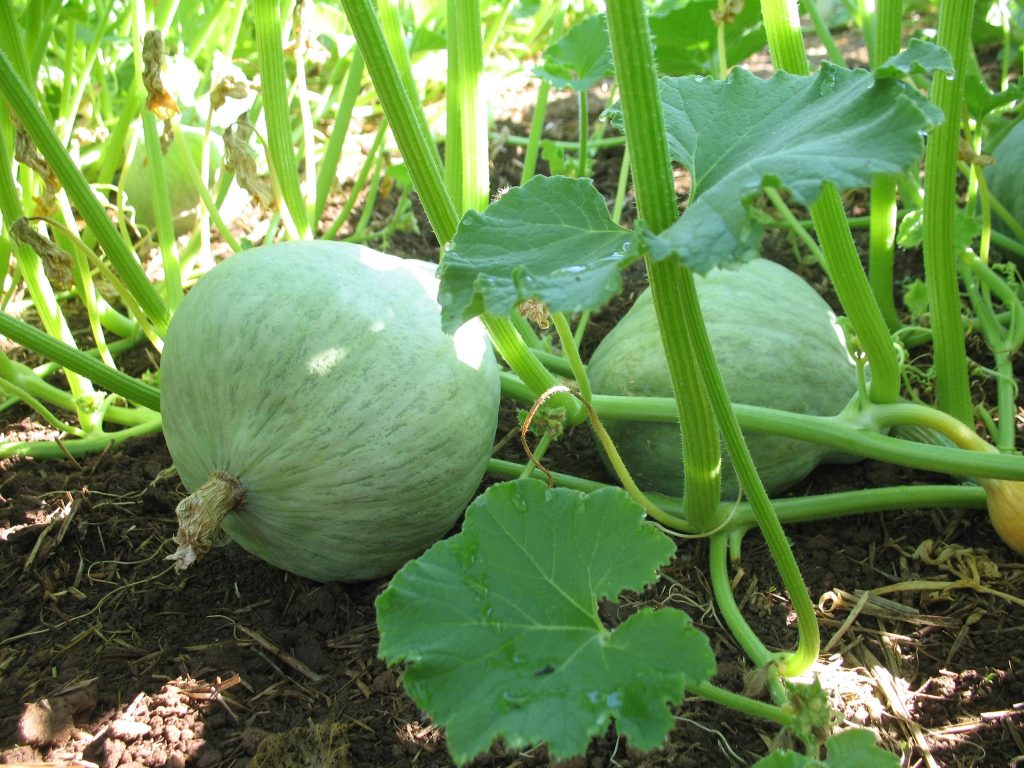 Acorn Squash
Acorn squash is also known as pepper squash. This squash has green exterior and yellow orange flesh. It can be used for roasting or stuffing and has mild sweet flavor.
Sweet Dumpling Squash
Sweet dumpling squash comes in much smaller size when compared to other squashes. It resembles a small pumpkin and can be used as a bowl for soups or stuffed with meat and other veggies. Its flesh is sweet and tender and tastes similar to sweet potato.
Red Kuri Squash
Red kuri squash has a tear top shape with orange skin which can be consumed once cooked. This squash can be best consumed when stuffed with rice, meat or vegetables.
Summer Squash Variety
Well, summer brings sunshine as well as new varieties of squash. These are harvested mush earlier than winter squash. The shelf life of summer squash is one or two weeks only. It is very soft and takes less time to cook.
Yellow Squash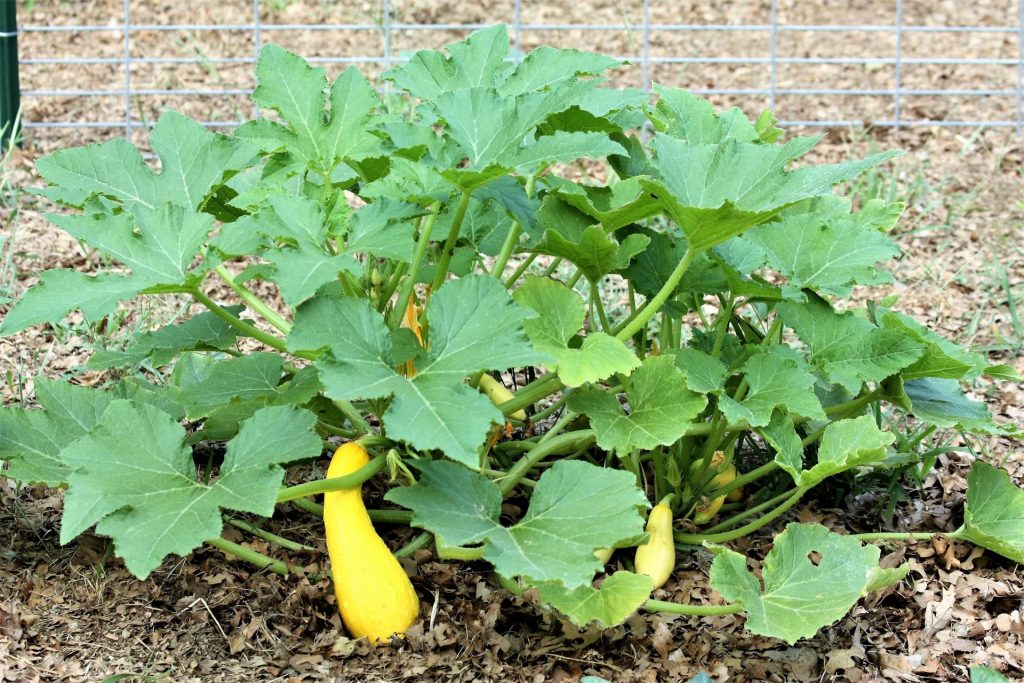 It has a bright yellow exterior and comes in two varieties which can be distinguished by the shape of its neck, straight neck or crooked neck. It has tender and thin skin that can be easily peeled and chopped.
Zucchini Squash
Zucchini is the favorite squash of all the chefs as it is perfect for grilling, baking, sauteing, and much more. It is dark green in color and most loved summer squash. It is the best low-carb substitution for noodles and fries.
Chayote Squash
This squash is originally from Mexico and resembles a lot like pear. Chayote squash is low in calorie and tastes similar to that of cucumber. It can be made in various ways which makes it versatile.
Also Read: How to grow cauliflower: All The Information Regarding It
Planting Squash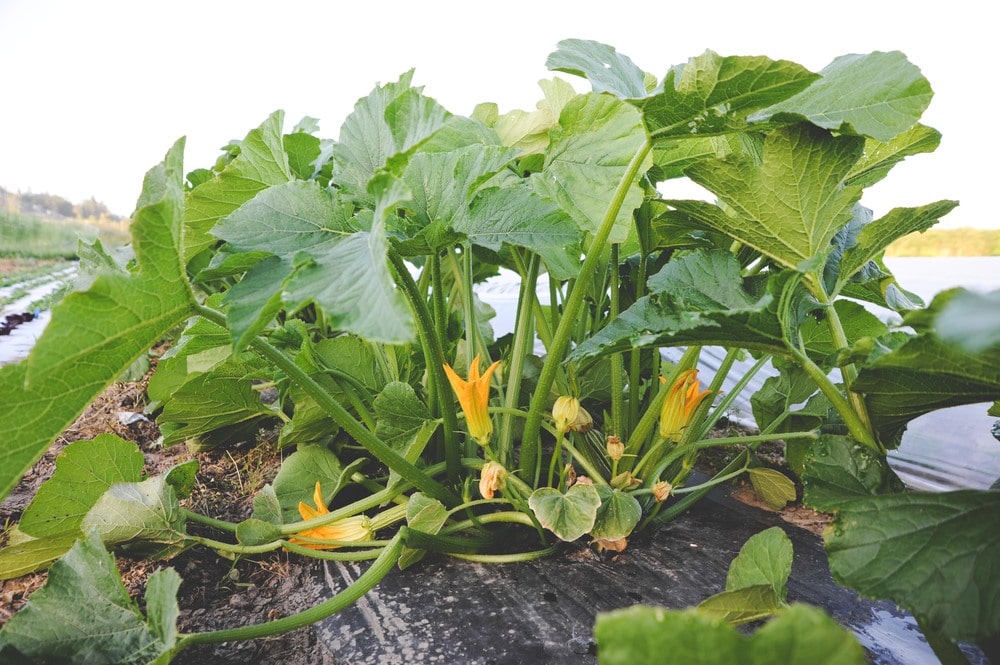 Let us know about squash growing stages, what month to plant, how long will it take to grow squash, and when to harvest as well.
If you are planting winter squash then you must know what month to plant. The best time to plant winter squash is after the last frost is over.
The first thing to be done is to make the soil ready for planting, you need quite open space as it grows in vine and spreads quickly. Spread at least 3 inch of compost and make the land ready. Make sure to provide nutritious fertilizer as well. Squash need full sun and good air circulation so choose the place accordingly. The condition for summer and winter squash are the same, except the harvest time.
Here is the way on how to grow squash from seeds. Sow the seeds 1-2 inch deep in the soil and give a gap of at least 4-6 feet after every seed. The seedlings will emerge within 3-4 days of planting.
After this is done now you will be eager to know how long will it take to grow squash. The plant takes 70-100 days to mature, but it depends on the type of plant and the weather as well.
Harvesting Squash
Harvesting or picking squash is fun, its so good to see different varieties with different shapes and sizes. You can expect about 1-10 fruits from each plant, depending on the variety. Look for the below mentioned points before harvesting winter squash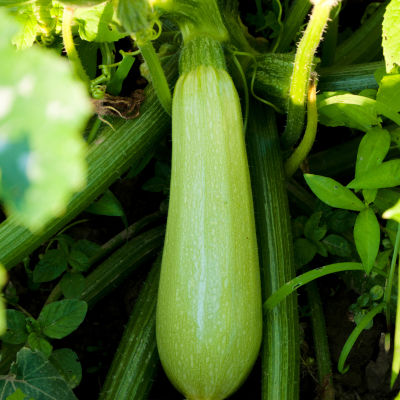 Harvest after at least 50-55 days from the time fruit has set.
You should hear a hollow sound when tapped gently.
Harvest it before the frost arrive.
The rind should change from light green to tan.
Cut the rind with a short stub of vine attached.
After harvesting the squashes need to be kept in a cool and dry place. Winter squash can be kept for as long as 1-2 months, they can even be used for decoration. Where as summer squash cant survive this longer. It needs to be cooked or consumed withing 2-3 weeks.