Cow farm implies "commercial raising of high-milk cows for the processing of milk. It is a part of agriculture or husbandry. Dairy cow raising is not a new idea. People breed dairy cows from ancient times for milk processing. Dairy cow raising appears to be a lucrative industry worldwide.
There are several modern and quite well-established cow farms worldwide. Here we explain more about the benefits of dairy cow farming and how this thriving sector can be established.
Dairy farming calls for the experience to thrive. The selection of a strong cow race is one of the significant factors for productive dairy farming anywhere in the world. It is an enormous task and challenge to select the right cattle for commercial dairy farms.
What Are The Advantages Of Dairy Farming?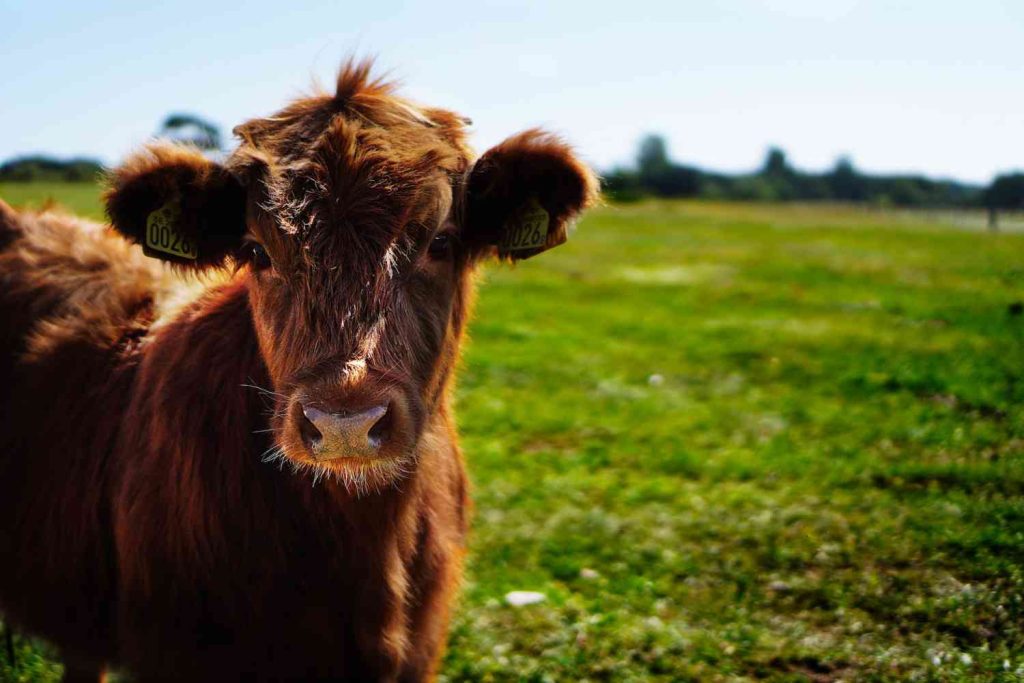 The launch of a thriving dairy cow farming venture has many advantages. Here we describe the significant benefits of the business.
Milk and dairy products are in high demand worldwide. This is one of the first and most important benefits of starting a cow farm.
Today, the dairy farm is one of the most in-demand businesses as the demand for milk is always going to be there. It may never die as milk is a part of daily life.
You don't have to think about marketing. Since it is one of the traditional business models so you can rest assured to sell your goods quickly.
The dairy farm doesn't pollute the environment, unlike other manufacturing industries. So, it's eco-friendly.
You can start milk production with your family members. Isn't it great flexibility that most of the other business models don't offer? And it's always a great idea, to begin with, the minimum investment. In this case, starting a dairy farm with your family members won't force you to push on your budget.
Proper strategic plans and good management and care will ensure maximum benefit. For the unemployed trained young people, it can be a great income source and employment opportunity as well.
Starting A Dairy Farm Business
It is not so easy to start a dairy cow farming business. You must proceed step by step to make high-profit margins from this venture. Here we will identify the critical steps towards starting a successful dairy cow farm. The cycle begins with the collection of proper races, houses, feeds, treatment & administration, and marketing. Consider the follow-up during the start of this project.
Steps To Start A Dairy Farm:
Great. You are all set to begin your first ever venture into cow farming. But keep these things in mind beforehand to avoid any sort of trouble.
1. Ask Yourself Some Questions
Try first to decide your business aim. Ask yourself a few prominent questions. To say, why would you like to start milk cow farming? Will you have enough cow-raising facilities? Would you have the time to care for your cows? Will you handle all the cows' facilities?
2. Take Some Idea
It's great if you can visit any of your local dairy cow farms. Try to understand the techniques, processes, and business models. So that you may apply them to creating a successful business. It's indeed an effective way to do it in the right direction.
3. Spend A Few Days In Cow Farm
If you can invest a few days in an existing farm, it will be better. You will be capable of learning more from farmers about this sector. There is one more thing. You can consult the veterinarian and talk about dairy cow farming possibilities in your locality.
4. Feeding Cattle
Be sure that 'you can feed cows nutritiously all year round.' To learn more about feeding prices, visit your local market. If you want to make your food, consider reserving certain products for hot or rainy seasons.
5. Cow For Dairy Farm
Not all the cows are good, to begin with. Each race of the cows has its pros and cons. Some cow races are known for their excellent milking potential, whereas some might be good to save you some dime. So, it's always better to do some research on the best cow for a dairy farm, before you make any choice.
6. Training Of The Dairy And Farm Workers
In large commercial farms, professional people are working. The point is you can learn their way of working and then replicate the same when you train your workers.
7. Selling Strategy
Seek to sell your goods on the local market in the event of marketing. This reduces the expense of advertisement or transport.
Also read; Biofloc Fish Farming – A Complete Guide
What Kind Of Dairy Cow Breeds Are The Best?
Many dairy cow breeds are available all over the world. You can choose something according to your location, local facilities, and production. Below are a few most popular cow breeds for the farm.
Ayrshire
Brown Swiss
Guernsey
Holstein Friesian
Jersey
Milking Shorthorn
Apart from the kinds mentioned above, Red Sindhi, Sahiwal, Tharparkar, are also some of the most prominent and popular dairy cattle breeds. So first, Consider the environment, local facilities, and demand on the market for dairy products and choose races for your dairy cow farming accordingly. Okay, let's discuss a few of the cow breeds one by one.
Cow Farming: Holstein Breed
The Holstein or Holstein-Friesians are the most identifiable breed of the dairy cow breeds. In the 1850s, they were introduced from Holland and became a common cow in the dairy farm of America. Many of them have black and white color but are recognized in red and white. Some are mainly white and often all-black cows. The Holstein cows are known for their sweetness, gentleness, and good instincts.
Brown Swiss
Raised in Switzerland, Brown Swiss is one of the popular dairy cow breeds. The Brown Swiss is not only perfect; they are quick to mature, which means that their age at first is much older than Holstein. Brown Swiss has good milk production ability, which is right for your business.
It is a big race with a grayish color called a brown swiss. In the late 1800s, Brown Swiss was introduced to the dairy farm of America. Brown Swiss are about 1500 pounds. The average milk production per year is 2200 pounds, with 919 pounds of butterfat and 750 pounds of protein.
It is a successful breed and is frequently sought after for the agriculture of cheese. As the race fits well in many different climates, it is a strong race for many farm types.
Guernsey
Guernsey came from Guernsey Island next to Jersey Island. The creamy golden milk provided by the cows was a famous race in the early 1900s. Unfortunately, the Guernsey race had neither the development nor the construction to adapt to the commercial milk business.
Guernseys are one of America's rarest dairy cow breeds. The competition is excellent for hand milking, and several small family farms love the race. Fourteen thousand pounds of milk per year with high butterfat and protein content differentiates Guernsey.
The milk also contains significant amounts of beta carotene. The cows eat less feed per pound of milk than the larger milk cows. The breed standards have been carefully maintained since their introduction in the late 1800s. This race is reviving in the dairy sector.
What's Next On The Cow Farming Guide?
Until now, you might have gotten a decent idea about the various types of cow breeds. Advantages of cow farming and the steps to set the best foot forward to start your first ever venture. Now you need to know about the ways you can grow this business and make the maximum out of it. Also, you would know some other requirements to get into the business of cow farming.
Housing
The first on the list is housing. Decent housing is essential to keep your cows healthy, competitive, and ailments free. Provide space for your cows inside the house according to the breeds. Usually, 80 square feet of room and 40 square feet of house space are needed for each cow. It can vary according to the size of the cattle. Make an appropriate ventilation system and ensure ample fresh air and light flow into the room. The concrete house is healthy for cows.
Feeding
Good food ensures good health and optimum production. Seek to provide your cows with high quality and nutritious food in adequate quantities to ensure healthy growth and well-being. The most popular form of feed used for growing dairy cows is foraging, which mainly refers to hay or straw. Apply cereal grains to the feed of the dairy cow to fulfill energy requirements.
Greens contribute to the overall production of milk. Add greens to their daily foods as much as possible. Greens also contribute to reducing the cost of food. Alfalfa, timothy, clover, etc. are healthy greens for milky cows. Build a pasture for your cows, if possible—provision of enough safe and freshwater in tandem with enough nutritious foods.
Dairy cows need more water than any animal. Since their milk is primarily increased, and their milk contains a lot of water. A milk cow typically needs approximately 5 liters of water to produce 1 liter of milk. Provide them with enough water to satisfy their demand.
Cow Needs Good Care & Management
The right treatment and proper management are a critical step to success in any livestock sector. So please seek to look after your cows well. Feed them with healthy food and supply them with ample fresh and clean water. Vaccinate them in time so you can keep them free of any illness or disease. Do store some necessary drugs if possible. Keep your house clean and frequently wash the cow.
Find a peaceful place to milk your cows. It's safer if you can afford a separate milking room for the cow. You can both milk the cows by hand and use milking machines. Make sure you have a good practice to keep your cows happy during milking.
Marketing Dairy Farm Products
Set your marketing strategies before commencing your business. Ask why? To ensure that you wouldn't have to struggle hard to set your foot as we have already discussed that dairy products are in huge demand across the world. But initially, you can't target the world market. So, it's better to give it a start from your local market.
Conclusion
You are now aware enough about dairy farming and its various facets. Our aim in this guide about dairy farming, cow breeds, and kickstarting your first dairy farm business we have tried to keep the things as short and as concise as possible.
So, we hope that this guide may come handy, and you are able, to begin with, your dream project. However, we make no recommendations. All the facts have been presented as it is.